Join Rosanna
Rosanna Tennis Club welcomes new members of all ages and abilities. The form below may be used to apply for membership at Rosanna Tennis Club.
Rosanna TC Membership Application
Our membership operates on a yearly basis from July to the following June. Discounted memberships are available from December to June.
Membership allows free access to the courts between 7am and 11pm on most days.
At specified times, priority is given to our competition teams and courts will not be available for social play. Currently this exclusion applies only during school terms on Saturday mornings, Tuesday evenings and Wednesday evenings.
All court access is managed via Book-a-Court and all visits must be booked ahead of time.  Members are to use the Book-a-Court online court booking and payment platform to reserve courts and pay for floodlight hire.  A fee of $10 per hour applies to peak hour bookings that includes use of floodlights.
Members can take family and friends to play at the courts, provided they pay $5 for each adult or $2 for each junior at the time of booking or place cash into the honesty box located near the main clubhouse doors.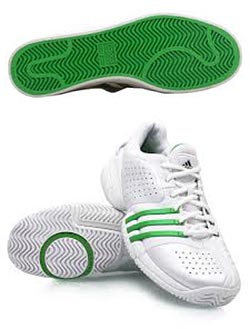 Members are expected to observe the club's dress code – wear correct shoes and suitable attire.
Members are also expected to treat the courts respectfully – to bag when they have finished playing and to water the en-tout-cas courts when they are dry and slippery.  These requirements are necessary to ensure that the courts are not damaged.
As an affiliate of Tennis Victoria, members have access to the state-wide pennant competition and early access to tickets to the Australian Open.
Please download and complete the attached membership form.
________________________________________________________________
For more information, please contact:
President – Ros Marshall
Ph. (MOB) 0407 686 903
Email:  Rosanna President
________________________________________________________________